Google Business Profile Feature Updates to Google Posts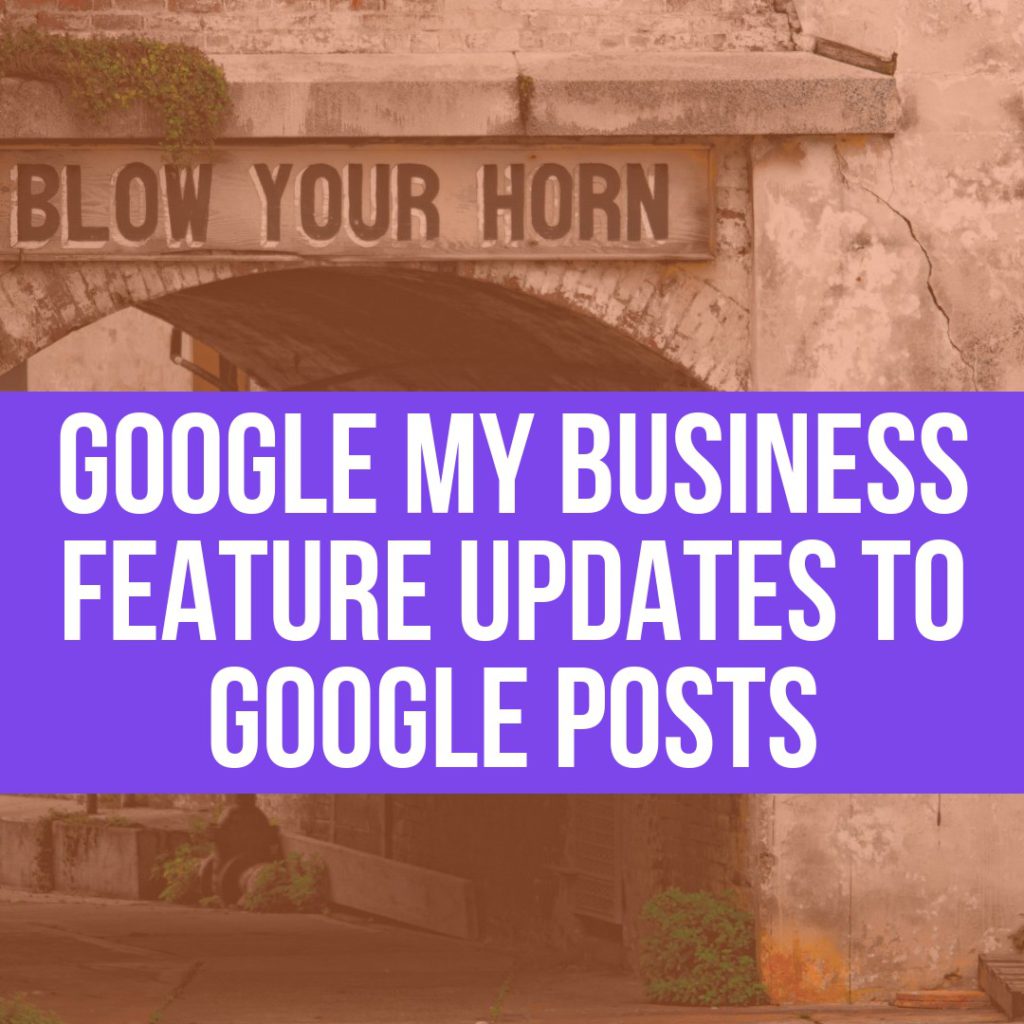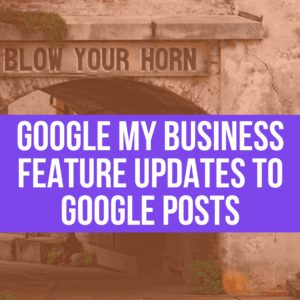 There have been many updates to Google Business Profile tool. In particular Google post have new features. I have listed some changes you need to know about below.
Add Multiple Photos and Videos
You can now add up to 10 photos or videos of what's new, events, and other posts. The order of the photos can get jumbled so pay attention to this feature.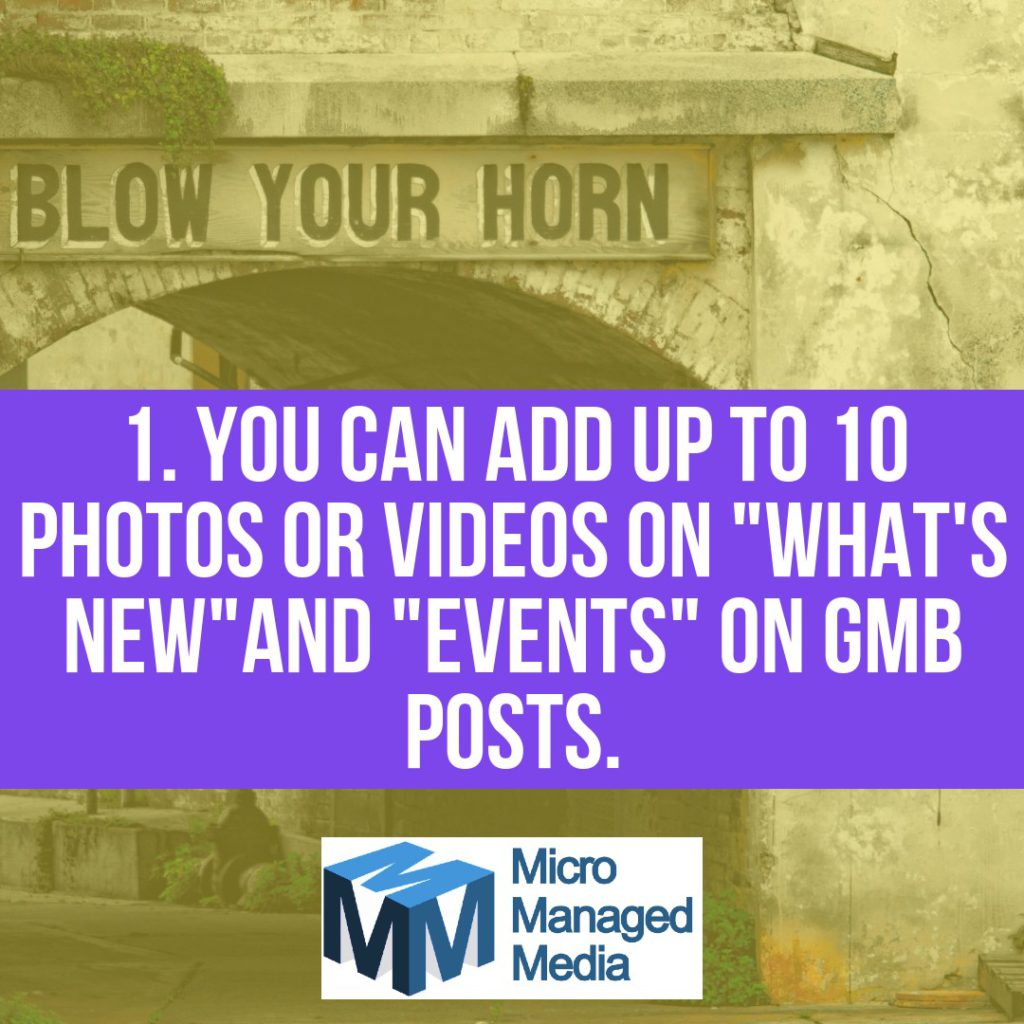 Post with more than one photo or video currently only show up on the desktop and mobile search results. This update was rolled out earlier in February and we expect the coverage to expand in the future. If a post has more than one photo the preview will show 1 and 1/2 of the photos with an arrow pointing to the right.
Having the ability to add a collection of photos and videos can open up a new opportunity for heating and air, plumber, painting, roofing, contractors in general. for instance:
Keep in mind that "Friends Buy From Friends". So take this opportunity to show your team members using group and individual photos. I highly suggest this as it offers a personal element to your presentation. Your prospect can see who they are dealing with. You are no llonger some faceless company.
Showcase Products and Services
If you are a contractor, you can show before-and-after photos of a client projects.
You can share pictures of your office staff, promote new services or new employees, promote employee awards, explore the the interior and exterior of the office or storefront so that prospective clients can explore your business before they ever call or visit.
You can create "how to" images with steps. Show of your skills! Demonstrate how complicated a process is. But you are limited to ten steps.
Share Weekly Specials, Demonstrate New Products.
Feature photos from recent events, Community involvement, team building activities, and sponsored future events.
Product Posts, Products Feature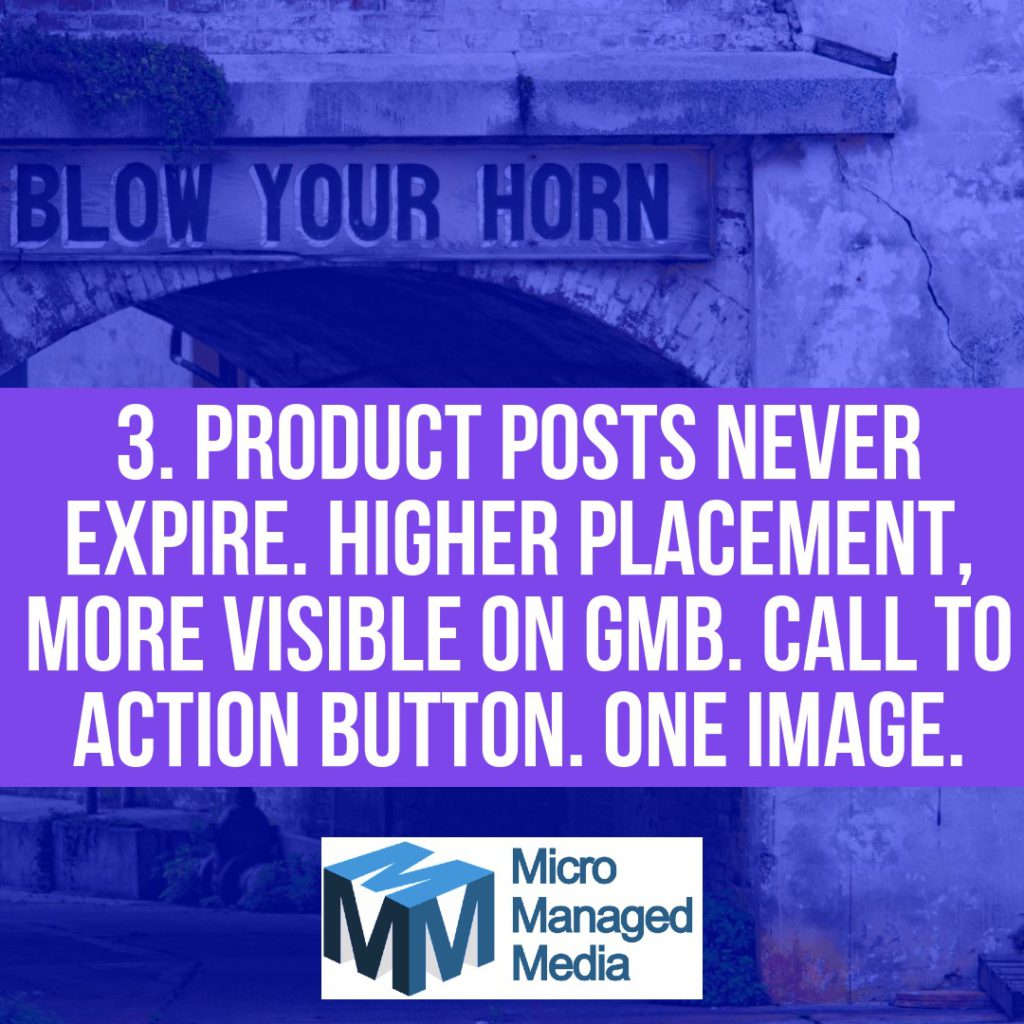 Product posts are now a part of the products feature. This private post type disappeared for a while but has since been integrated with the product section of your Google Business Profile listing.
You can only add one image per product. When you create a product Post in the post section, the product is only published in the product section and not in the posts feed.
You may not be able to add multiple images to products, but there are perks to this feature:
Products never expire.
Products have higher placement in the business profile. That is important!
Each product has its own call to action button. You can set up a button to order online, buy now, learn more, get offer, and I called button that connects your primary phone number.
If you are a service industry contractor do not downplay the power of your Google Business Profile page. My research has shown that 70% of all phone calls originated from your Google Business Profile page. Many people do not even go to your website. So time and effort must be made to update the spot on a regular basis. Next paragraph post typically only last about six or seven days. So therefore you need to make one every five to seven days.
All of this influences your placement in Google Maps. Being found in Google Maps is now more important than ranking high in the search engines.
Look up your service and you will see that your competitors are located way above the search results. The only search results that show above the map section would be paid placement like Google or Microsoft Ads and Google Local Services ads. Pay per click advertising under discovery key terms like "plumber near me" are very very expensive.
MicroManaged Media Expertly Manages Your Google Business Profile page, Google Ads, Microsoft Ads, Facebook Business Page and Ads, website design, and more. Call today. Get a plan to update and upgrade your digital marketing plan.