"Boosting Your Orlando Plumbing Business with Local SEO Strategies"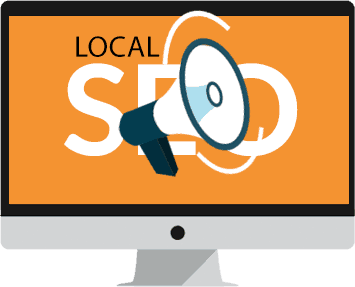 As a service contractor in Orlando, you understand the importance of reaching local customers in a competitive market. With so many plumbing businesses vying for the attention of potential clients, it can be challenging to stand out from the crowd. That's where digital marketing and local SEO strategies come into play.
Local SEO, or search engine optimization, is a powerful tool that can help boost your visibility in Orlando and attract more customers to your plumbing business. By optimizing your website and online presence for local search results, you can improve your rankings in search engines like Google and increase your chances of being found by local customers who are actively searching for plumbing services.
MicroManaged Media, Inc. is a digital marketing expert that specializes in helping service contractors, like plumbing businesses, leverage the power of local SEO to drive more leads and grow their businesses. With their expertise, they can help you optimize your website, create compelling content, manage your online listings, and implement other local SEO strategies that will set you apart from your competitors.
One of the key elements of local SEO is ensuring that your business information is accurate and consistent across all online directories and listing platforms. MicroManaged Media can help you claim and optimize your Google My Business listing, ensuring that your name, address, phone number, and other essential details are up to date. This not only helps potential customers find you more easily but also signals to search engines that your business is trustworthy and legitimate.
Another crucial aspect of local SEO is optimizing your website for local keywords. By conducting keyword research specific to your plumbing business in Orlando, MicroManaged Media can help you identify the search terms and phrases that potential customers are using when looking for your services. They can then optimize your website content to include these keywords, improving your chances of ranking higher in search results when someone searches for a plumber in Orlando.
Additionally, MicroManaged Media can help you create informative and engaging content that is tailored to your target audience. By providing valuable content, such as tips for common plumbing issues or advice on maintaining plumbing systems, you can establish yourself as an authority in your field and build trust with potential customers. MicroManaged Media can also help you distribute this content across various online channels, such as social media platforms and local business directories, further enhancing your online visibility.
With their expertise and specialized knowledge in local SEO for service contractors, MicroManaged Media can help you effectively market your plumbing business in Orlando and attract more customers. By optimizing your website, managing your online presence, and implementing other local SEO strategies, they can help you get noticed in the crowded digital landscape, ensuring that potential customers in Orlando find your business when they need plumbing services.
So, if you're a plumbing contractor in Orlando looking to boost your online presence and attract more local customers, consider partnering with MicroManaged Media, Inc. Their digital marketing expertise and local SEO strategies can help take your business to the next level and drive the growth you desire. Get in touch with them today and start maximizing your visibility in the local market.