Pop-A-Lock Greensboro Visibility Explodes on Google Maps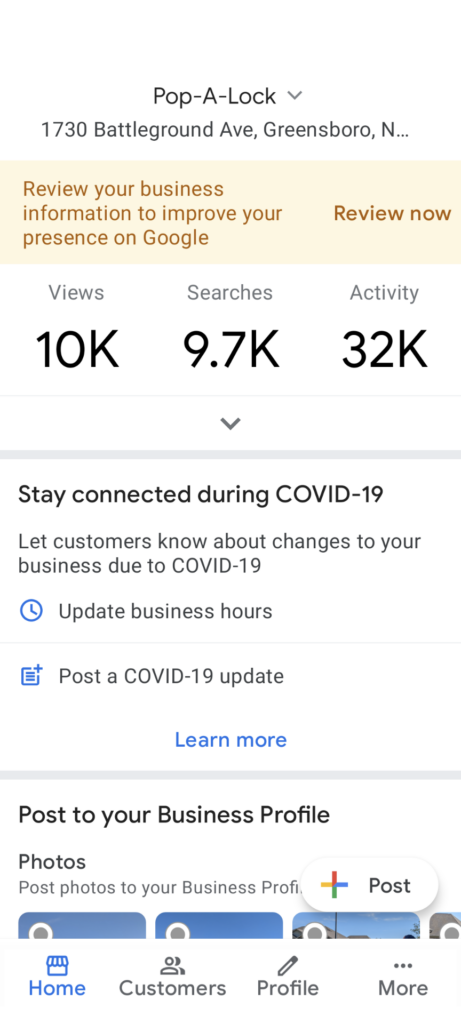 Google Maps Listings Explode for a Local Locksmith Franchisee
A year of patience has it resulted in explosive growth for a local company in Greensboro North Carolina. The local franchisee for Pop-A-Lock locksmiths has hired a contractor to do their Google Business Profile marketing.
Google Business Profile
Google has provided an exciting platform for local businesses to highlight the services they offer to their clients. But like anything else it needs to be managed. You can't just throw something up there once and leave it. Google always prefers to see interactive and fresh content. Micromanage media can help you provide fresh content that is appealing to your clientele.
Google Reviews
You can also improve your listing by getting a lot of very good reviews. Again this comes Under The Heading of fresh content for Google. When you do get a view, you should respond to it quickly. Part of the process that micromanage media provides for locksmiths and other service contractors is we handled the responses to the reviews in a timely fashion. We also have training on how to gather reviews. There is no software that can do this for you. It must be done in person and it must be done in a very personal way.
Google Maps
Your Google Business Profile listing is what feeds the Google Maps. Google Maps is where your new customers will find you. It is the best real estate to be listed in. The more often you show up in Google maps to more often your phone will ring. It's just that simple!
Contact Bob Rutledge at Micromanage Media
Bob Rutledge at Micromanage Media has put together a hack that uses the algorithms of Google to get your business shown more often in the Google Map section. Call today and find out how we do it and what our low fees are for this service. You'll be amazed at the cost you'll be amazed at the results.